Exclusive Movers
VEREENIGING

Exclusive has over 25 years of experience in the industry. Exclusive is a registered company specialising in the removal of household and office relocations. We provide local and long distance furniture removal services.
Legend Furniture Removals
VEREENIGING

Legend Removals is a family owned company based in Pretoria, specialising in household removals, furniture removals, furniture transportation, office removals and relocation services.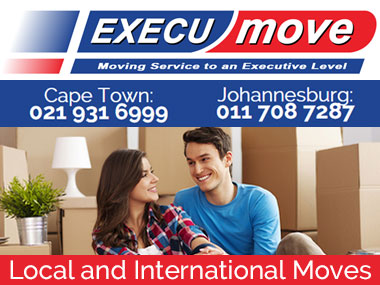 Execu-Move
VEREENIGING

Execu-Move offers a full range of national and international removals, the experience and technical expertise. our aim is to make your moving day go as smoothly as possible, from a one-bedroom home to a multi-floor office space.
Bettermoves
VEREENIGING

Bettermoves is a furniture removal and storage business that has been a market player for the past 22 years. The business was bought out 2 years ago by a husband and wife team who have already taken the company to another level.
Randburg Movers
VEREENIGING

Randburg Relocators and our team of staff members provide a variety of Furniture Removals services to satisfy your every need.
Umfuleni Furniture Removals
VEREENIGING
We are a furniture removals company situated in Vereeniging, Gauteng. Kindly contact us for a free quote. See fax number, Telephone number or contact via our e-mail address